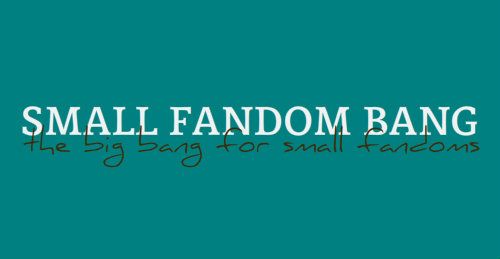 A 10,000-word big bang for small fandoms!

FAQ | Rules |Authors | Beta/Cheerleader | Affiliate
---
I'm considering signing up, as soon as I find some good plot-bunnies for some of my small fandoms.
Fandoms I'm considering so far:
Almost Human
Atlantis (BBC)
Big Eden
Blade: Trinity
Brooklyn Nine-Nine
C.H.A.O.S.
Chronicles of Riddick
Dark Matter
District 9
Donald Strachey Mysteries
Franklin & Bash
Jurassic Park
Tron
Whitechapel
I would love writing something for
Brooklyn Nine-Nine
, but I'm afraid I wouldn't be able to keep with this brilliant style of writing and humour... Also, I have a feeling
Grimm
and
The Flash
don't qualify as small fandoms anymore.
I would also love to write one more fic for
Whitechapel
, but I'm not good enough to write something so long for such a brilliant show.
Well, if I won't write anything after all and won't find good plotbunnies, maybe I'll at least sign up as an artist, if I find fandoms I'm comfortable with! It will be fun!
*Mood*:
thoughtful